Basement Wall Cracks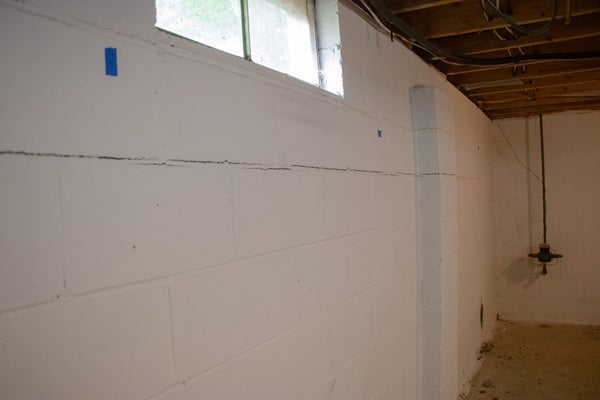 Your basement is one of the most useful spaces in your home. But what would happen if you couldn't use it anymore?
Unfortunately, wall cracks could make this into a reality. They are one of the most serious signs of basement damage. While such cracks are not uncommon, they should never be ignored. Doing so could lead to a crumbling wall or water damage below your home.
Navigating the ins and outs of basement cracks may seem overwhelming, but if you work with Basement Authority of West Virginia, we make it manageable and straightforward. We have written this article to arm you with expert knowledge about the causes and fixes for basement wall cracks.
What Exactly Is a Basement Wall Crack?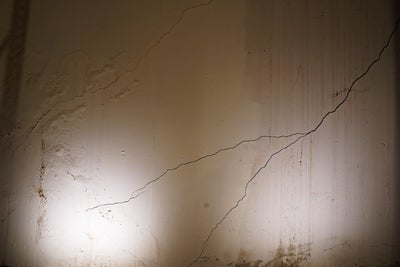 A basement wall crack is any break, rupture, or gap in the material forming your basement's walls. Such cracks form due to external forces putting pressure on your basement's concrete structure.
While wall cracks aren't necessarily a sign of complete foundation failure, they should still be dealt with as soon as possible to prevent escalation. Ignoring them may lead to water issues or structural weakness.
Different types of cracks—varying in location, pattern, and size—require unique approaches for repair. Our thorough inspection process identifies and assesses all types of cracks so we can determine the most effective repair.
Why Do Basement Wall Cracks Form?
There are many causes of basement wall cracks. Our professional team will be able to determine which factors affect your home, making it simpler for you to understand how and why. Here are the most common reasons basement wall cracks form:
Soil Movement and Settlement
Shifts in the soil surrounding your basement create a domino effect. Whether it's soil erosion from water or contraction due to drought, the ground may fail to support your basement, resulting in cracks.
Poor soil compaction also leads to uneven settlement and intensifies stress on certain areas of your basement. These types of cracks generally manifest as vertical lines following the mortar joints.
Hydrostatic Pressure
Hydrostatic pressure builds up underground after precipitation, exerting sideways force on your basement walls. Over time, this pressure can cause horizontal cracks to form, particularly near where the floor meets the wall.
Seasonal Temperature Changes
The cycles of freezing and thawing during different seasons cause the concrete to expand and contract. This repetitive stress often leads to the emergence of vertical cracks, initially at the external corners of the wall.
Can You Fix Basement Wall Cracks?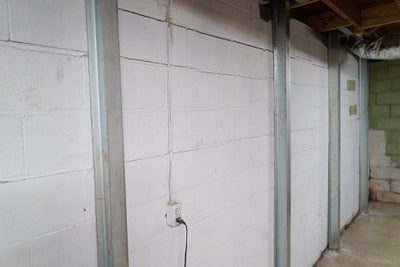 Certainly! With advances in foundation repair technology, there's no need for a complete wall replacement. Professional interventions can fortify your walls, seal the cracks, and prevent future issues.
At Basement Authority of West Virginia, we offer several types of wall reinforcement to keep your basement intact for the long haul. Our solutions come with warranties to ensure your peace of mind.
Our Approach to Repairing Cracked Basement Walls
Thousands of homeowners have relied on our attention to detail and efficient methods. Here's what you can expect from us:
1. Comprehensive Assessment
During an inspection, our experts examine your entire basement to determine whether the wall cracks were caused by soil movement, hydrostatic pressure, temperature fluctuations, or other factors. We also conduct a detailed inspection of soil conditions around the basement.
2. Reinforcement Installation
Based on the assessment, we implement the best reinforcement options to bolster weak spots and inhibit future cracking. Our offerings include:
3. Additional Moisture Control and Drainage
We can also install comprehensive water management solutions. These include an interior drainage system, dehumidifiers, and vapor barriers to thwart moisture penetration that may have come in through the wall cracks (or caused them in the first place).
Why You Should Act Fast
Immediate action is crucial to prevent minor cracks from escalating into major foundation issues. Here's why:
Cracks can rapidly worsen
Neglected cracks can lead to water damage and potential mold formation
Delays may result in escalating repair costs and even compromised structural stability
Don't compromise the integrity of your home. We provide rapid, thorough solutions that not only repair existing cracks but also fortify your foundation for the long term.
Reach Out to Basement Authority of West Virginia for Specialized Crack Repairs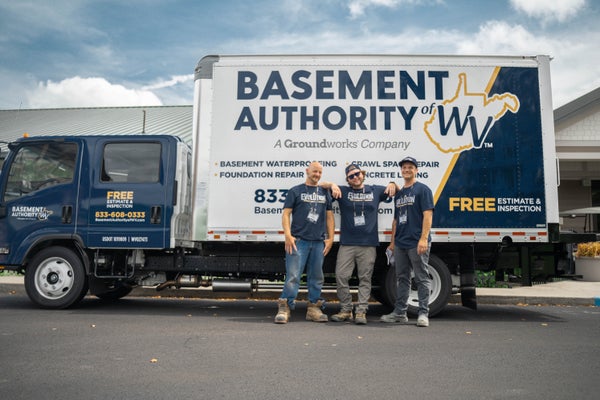 If you're dealing with cracks in your basement, don't hesitate to get them checked. At Basement Authority of West Virginia, we employ state-of-the-art techniques to remedy existing cracks and bolster your basement's resilience.
We offer free basement assessments with a same day quote, so contact us now to book yours! Opt for more than a temporary patch-up; trust Basement Authority of West Virginia for a complete and lasting repair solution.
Related Resources:
How Water Damages Your Foundation
Essential Tips for Successful Basement Repair